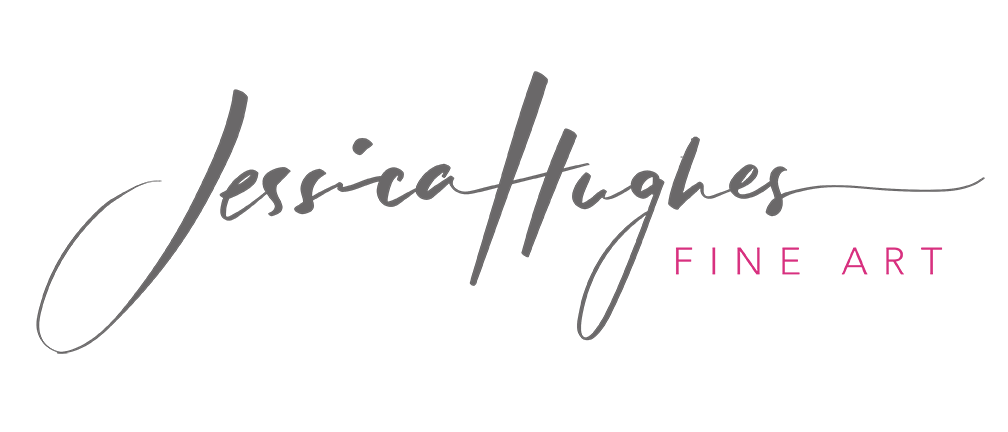 Little Gems for the Holidays 2021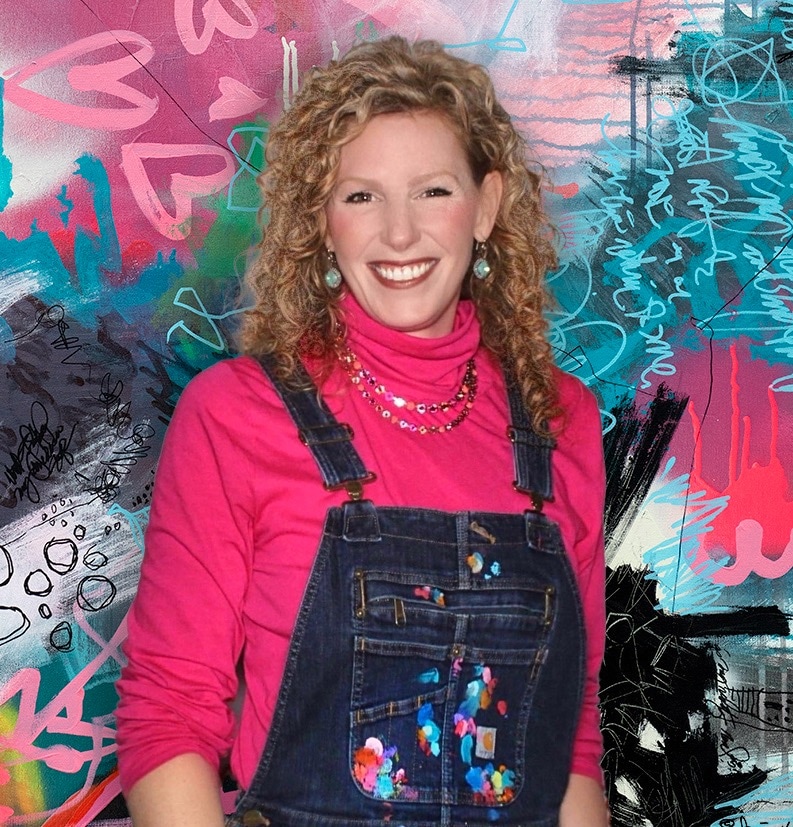 Welcome! Thanks so much for your interest and support!
The live art show took place on November 15th at 8PM EST (Replay below).
The 60 "Little Gems" shown below are all sized 10 x 10 x 2.5.
They are vibrant and concentrated energy sources of joy, love, and freedom.
This size will go back up to $599 after the holidays.
Small works on paper as well as large scale paintings at the bottom included at special pricing.
10% of all sales on this page (large pieces included) will go to support women in recovery from addiction. Free shipping in the continental USA.
Sold

#1 Illuminate

Acrylic on heavyweight paper. 8 x 11

Sold

#2 Serenity

12 x 18, Mixed Media on heavyweight paper.

Sold

#3 Spheres Of Focus

Acrylic on heavyweight paper. 11 x 8

Sold

#4 Always Love

Acrylic on heavyweight paper. 8 x 11

Sold

#5 All the Blossoms

Acrylic on heavyweight paper. 8 x 11

Sold

#6 When Hope Moves Mountains

Acrylic on Museum Depth Gallery Wrapped Canvas. 10 x 10 x 2.5

Sold

#7 Journey Towards Joy

Acrylic on Museum Depth Gallery Wrapped Canvas. 10 x 10 x 2.5

Sold

#8 Always Blooming

Acrylic on Museum Depth Gallery Wrapped Canvas. 10 x 10 x 2.5

Sold

#9 Journey Inwards

Acrylic on Museum Depth Gallery Wrapped Canvas. 10 x 10 x 2.5

Sold

#10 Growing Forward

Acrylic on Museum Depth Gallery Wrapped Canvas. 10 x 10 x 2.5

Sold

#11 Stronger Than You Think

Acrylic on Museum Depth Gallery Wrapped Canvas. 10 x 10 x 2.5

Sold

#12 Stars Lean Together

Acrylic on Museum Depth Gallery Wrapped Canvas. 10 x 10 x 2.5

Sold

#13 Heart Set Free

Acrylic on Museum Depth Gallery Wrapped Canvas. 10 x 10 x 2.5

Sold

#14 Metamorphosis

Acrylic on Museum Depth Gallery Wrapped Canvas. 10 x 10 x 2.5

Sold

#15 Seeking

Acrylic on Museum Depth Gallery Wrapped Canvas. 10 x 10 x 2.5

#16 States of Grace

Acrylic on Museum Depth Gallery Wrapped Canvas. 10 x 10 x 2.5

#17 All My Love

Acrylic on Museum Depth Gallery Wrapped Canvas. 10 x 10 x 2.5

#18 Love Is Always In the Details

Acrylic on Museum Depth Gallery Wrapped Canvas. 10 x 10 x 2.5

#19 Journey of Light

Acrylic on Museum Depth Gallery Wrapped Canvas. 10 x 10 x 2.5

#20 Flying Free

Acrylic on Museum Depth Gallery Wrapped Canvas. 10 x 10 x 2.5

#21 Transitions

Acrylic on Museum Depth Gallery Wrapped Canvas. 10 x 10 x 2.5

#22 Playful Dreaming

Acrylic on Museum Depth Gallery Wrapped Canvas. 10 x 10 x 2.5

#23 My Heart Shimmers

Acrylic on Museum Depth Gallery Wrapped Canvas. 10 x 10 x 2.5

#24 Pink Whispers

Acrylic on Museum Depth Gallery Wrapped Canvas. 10 x 10 x 2.5

#25 Upwards

Acrylic on Museum Depth Gallery Wrapped Canvas. 10 x 10 x 2.5

#26 Whispers

Acrylic on Museum Depth Gallery Wrapped Canvas. 10 x 10 x 2.5

#27 Serendipity

Acrylic on Museum Depth Gallery Wrapped Canvas. 10 x 10 x 2.5

#28 Fire Within

Acrylic on Museum Depth Gallery Wrapped Canvas. 10 x 10 x 2.5

#29 Even The Air Is Magic

Acrylic on Museum Depth Gallery Wrapped Canvas. 10 x 10 x 2.5

#30 Flow Downstream

Acrylic on Museum Depth Gallery Wrapped Canvas. 10 x 10 x 2.5

#31 She Has Depth

Acrylic on Museum Depth Gallery Wrapped Canvas. 10 x 10 x 2.5

#32 Solitude

Acrylic on Museum Depth Gallery Wrapped Canvas. 10 x 10 x 2.5

#33 Through The Deep

Acrylic on Museum Depth Gallery Wrapped Canvas. 10 x 10 x 2.5

#34 On The Other Side

Acrylic on Museum Depth Gallery Wrapped Canvas. 10 x 10 x 2.5

#35 Stargazing

Acrylic on Museum Depth Gallery Wrapped Canvas. 10 x 10 x 2.5

#36 When The Air Is Lilac

Acrylic on Museum Depth Gallery Wrapped Canvas. 10 x 10 x 2.5

#37 Letting Go

Acrylic on Museum Depth Gallery Wrapped Canvas. 10 x 10 x 2.5

#38 Shock Me Awake

Acrylic on Museum Depth Gallery Wrapped Canvas. 10 x 10 x 2.5

#39 When The Tides Change

Acrylic on Museum Depth Gallery Wrapped Canvas. 10 x 10 x 2.5

#40 Angel Wings

Acrylic on Museum Depth Gallery Wrapped Canvas. 10 x 10 x 2.5

#41 Chartreuse Days

Acrylic on Museum Depth Gallery Wrapped Canvas. 10 x 10 x 2.5

#42 Quiet Growth

Acrylic on Museum Depth Gallery Wrapped Canvas. 10 x 10 x 2.5

#43 Life Is Contrast

Acrylic on Museum Depth Gallery Wrapped Canvas. 10 x 10 x 2.5

#44 Love Is All I See

Acrylic on Museum Depth Gallery Wrapped Canvas. 10 x 10 x 2.5

#45 When She Laughs

Acrylic on Museum Depth Gallery Wrapped Canvas. 10 x 10 x 2.5

#46 Visioning

Acrylic on Museum Depth Gallery Wrapped Canvas. 10 x 10 x 2.5

#47 Lucid Dreaming

Acrylic on Museum Depth Gallery Wrapped Canvas. 10 x 10 x 2.5

#48 The Inner Work

Acrylic on Museum Depth Gallery Wrapped Canvas. 10 x 10 x 2.5

#49 X Marks Love

Acrylic on Museum Depth Gallery Wrapped Canvas. 10 x 10 x 2.5

#50 Abundance Even In The Dark

Acrylic on Museum Depth Gallery Wrapped Canvas. 10 x 10 x 2.5

#51 Crazy Socks

Acrylic on Museum Depth Gallery Wrapped Canvas. 10 x 10 x 2.5

#52 Source

Acrylic on Museum Depth Gallery Wrapped Canvas. 10 x 10 x 2.5

#53 Ripple Effect

Acrylic on Museum Depth Gallery Wrapped Canvas. 10 x 10 x 2.5

#54 It's Infinite

Acrylic on Museum Depth Gallery Wrapped Canvas. 10 x 10 x 2.5

#55 Love You With All My Heart 1

Acrylic on Museum Depth Gallery Wrapped Canvas. 10 x 10 x 2.5

#56 Love You With All My Heart 2

Acrylic on Museum Depth Gallery Wrapped Canvas. 10 x 10 x 2.5

#57 Love You With All My Heart 3

Acrylic on Museum Depth Gallery Wrapped Canvas. 10 x 10 x 2.5

#58 Love You With All My Heart 4

Acrylic on Museum Depth Gallery Wrapped Canvas. 10 x 10 x 2.5

#59 Love You With All My Heart 5

Acrylic on Museum Depth Gallery Wrapped Canvas. 10 x 10 x 2.5

#60 Love You With All My Heart 6

Acrylic on Museum Depth Gallery Wrapped Canvas. 10 x 10 x 2.5

#61 Letters Home, Love Always

Acrylic on Museum Depth Gallery Wrapped Canvas. 10 x 10 x 2.5

#62 Flow

11 x 14 x 1.5 Acrylic on Canvas. Normally $925

#63 IMG 0322

12x12x1 Normally $864. Acrylic on Canvas

#64 IMG 0325

12x12x1 Normally $864. Acrylic on Canvas

#65 IMG 0324

12x12x1 Normally $864. Acrylic on Canvas

#66 IMG 0323

12x12x1 Normally $864. Acrylic on Canvas

#67 IMG 0328

#68 Soul

16 x 20 x 1.5, Acrylic on Canvas. Normally 1920.00.

"When peace like a river attendeth my way, When sorrows like sea billows roll;Whatever my lot, though hast taught me to know. It is well, it is well, with my soul."

#69 IMG 0319

20 x 20 x 1.5 Acrylic on Canvas, Normally 2400

#70 IMG 0321

20 x 20 x 1.5 Acrylic on Canvas, Normally 2400

#71 IMG 0320

20 x 20 x 1.5 Acrylic on Canvas, Normally 2400

#72 That Place Called Home

24 x 36 x 1.5 Acrylic on Canvas. Normally 4320.00

#73 IMG 0317

30 x 30 x 1.5 Acrylic & spray paint on canvas. Normally 4500.00

#74 IMG 9351

24 x 24 x 1.5 Acrylic on Canvas, Normally 3456.00

#75 Abundance Dancing

30 x 30 x 1.5 Acrylic & spray paint on canvas. Normally 4500.00

#76 Effervescence

30 x 40 x 1.5, Acrylic and spray paint on canvas. Normally 6000

#77 Parade Day

30 x 40 x 1.5, Acrylic and spray paint on canvas. Normally 6000

#78 NYC Lights

30 x 40 x 1.5, Acrylic and spray paint on canvas. Normally 6000

#79 Illuminate The World

36x36x1.75 depth acrylic on canvas. Normally 6480.00

"Let your light shine so brightly that others can see their way out of the dark." ~Katrina Mayer

#80 Just Rise

36x36x1.75 depth acrylic on canvas. Normally 6480.00

#81 LOVE

36 x 48 x 1.5 Acrylic and spray paint on canvas. Normally 8640.00

#82 Silver Linings

36 x 48 x 1.5 Acrylic and spray paint on canvas. Normally 8640.00

#83 IMG 9638

This is a SET of three, 24x24 abstract mixed media paintings on canvas. Total width is 24 x 72 x 1.5 Normally 9999.00

#84 Wholehearted

36 x 72 x 1.5, Acrylic on Canvas. Normally 12,960.00

"Courage isn't about being brave, but telling the story of who you are with your whole heart. The wholehearted have the courage to be imperfect." ~Brene Brown